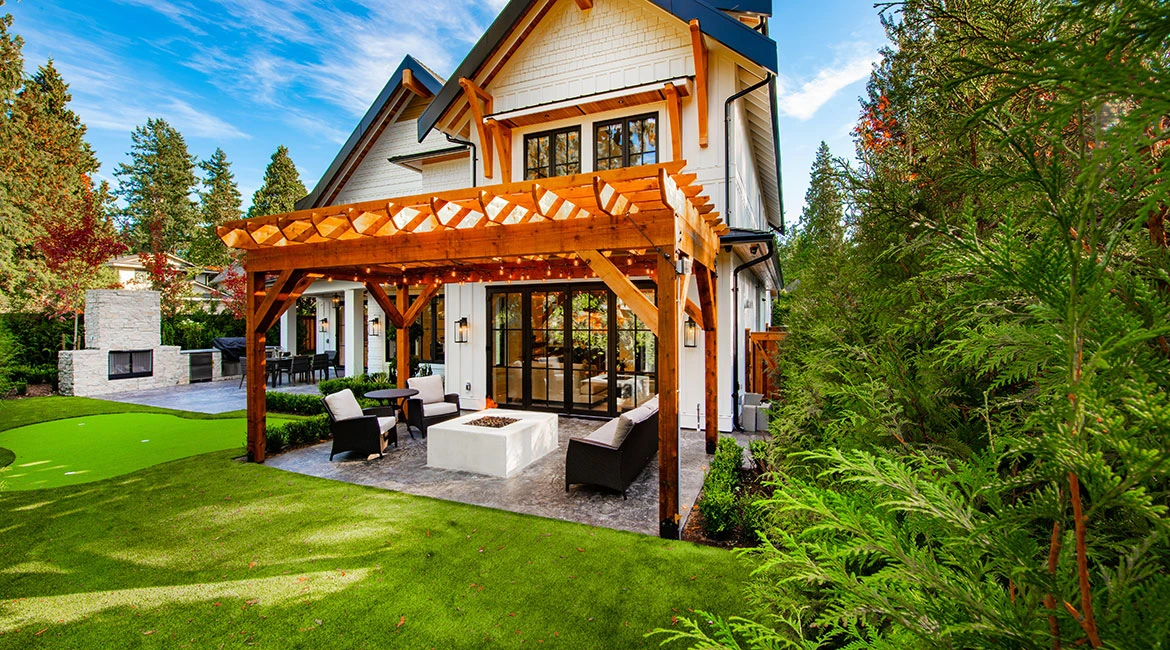 Make your home's exterior as beautiful as the inside. Have you been dreaming to achieve the perfect lawn and garden? Perhaps you would like to update your driveway, path or patio. Perfecting your outdoor living space is easier than you think with our professional landscaping services. At Alon Design & Remodeling, your ideas will come to life through our skill and experience.
Our team offers a full range of landscaping services to residential and commercial clients throughout the area. We understand that every project is unique, which is why we work closely with each client from start to finish to ensure their individual needs are met. Whether you need help with design and installation our team is here to help turn your vision into reality.
Perfecting Your Paradise
Nothing beats a lazy Sunday spent lounging in your own backyard oasis. But before you can enjoy your slice of paradise, you have to put in a little work to make it perfect. A beautiful hardscape can make all the difference in giving your backyard that wow factor. But where do you start? If you're looking to create a stunning backyard retreat, we've got everything you need, from paving stones to retaining walls and more. Your new hardscaping transformation will keep people appreciating your space for years to come.
The right hardscape can make all the difference in giving your backyard that wow-factor. But where do you start? At Alon Design & Remodeling, our innovative design team will help you choose the perfect mix of paving stones, retaining walls, and other features to create a stunning backyard retreat that you will surely enjoy.
We create beautiful landscapes for amazing outdoor living
Our passion for transforming places is what drives us in creating stunning outdoor living areas for our clients. From start to finish, our team will take care of your project ensuring that an end result is a place you love coming home to. If you have a space that needs a little TLC or a full-on makeover, you can count on our experts! Alon Design & Remodeling has the perfect team to take your outdoor space from dull to wow! We are experts in all things landscaping and hardscaping and will work with you every step of the way to ensure your vision is brought to life.
Alon Design & Remodeling has been providing high-quality landscaping services to homeowners in the San Jose area for years. We can handle any size project, from simple paver installations to complete yard transformations. No job is too big or too small for our team of experienced professionals. If you're ready to take your backyard to the next level, contact us today for a free consultation. We'll sit down with you to discuss your vision for your space and help you create a plan that fits both your needs and your budget.
Get a Free Quote
Let's get some information first then we'll set up a time to discuss your project in further detail.