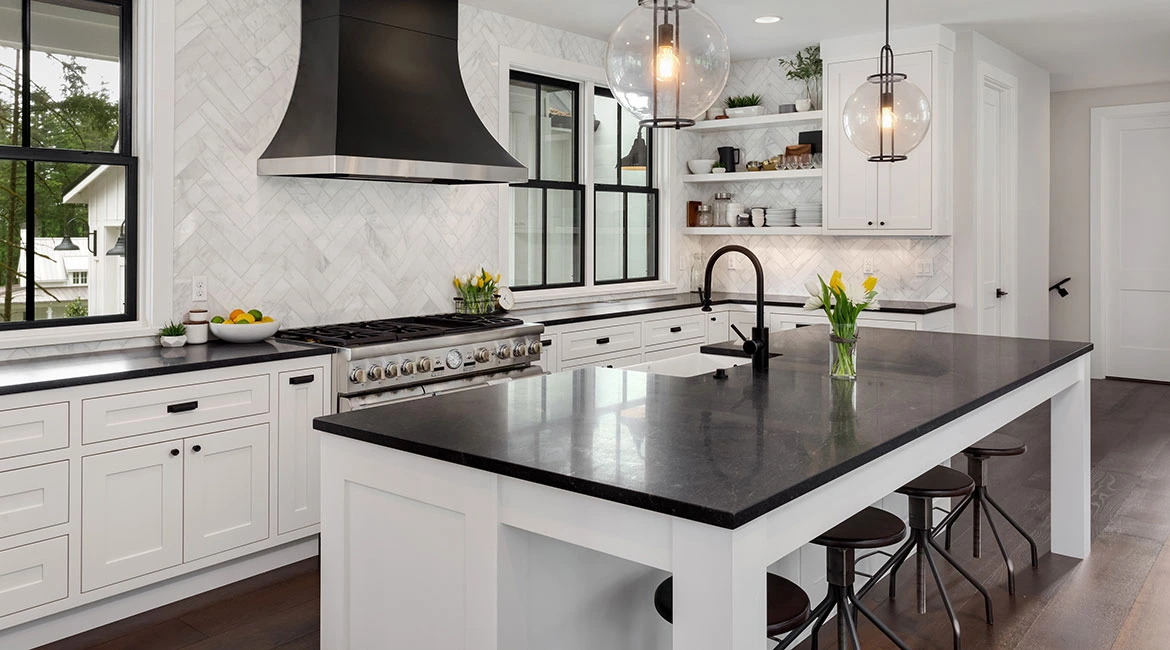 A beautiful kitchen can greatly increase the value of your home, so it's important to choose the right style and materials when planning a kitchen remodel. With the help of our professional team at Alon Design & Remodeling, your dream space will be a reality! We can provide a 3D rendering of your new kitchen so you can see exactly how it will look before any work begins.
When considering a kitchen remodel, it's important to first think about what you want to accomplish. Are you looking for more storage? Would you like to update the appliances? Do you want to change the layout of the room? Once you have a good idea of what you hope to achieve, our team can begin the planning process.
We will work with you to choose the right materials for your new kitchen. We can also help you select new cabinets, countertops, backsplashes, flooring, and lighting fixtures that will complement your overall design. In addition, we can install custom features such as built-in shelving and storage units, islands, and pantries.
Alon Design & Remodeling has years of experience in kitchen remodeling, so you can rest assured that your project is in good hands.
We Work on Creating a Beautiful Space For You
Alon Design & Remodeling takes great pride in the work we do for our clients. We understand the importance of creating a warm and inviting home. When you work with us, we will sit down with you and discuss your goals for the project. We will then create a design that fits your budget and timeline. We want to make sure you are happy with every aspect of the project, from start to finish. We work on giving you different choices that fit your preference in terms of functionality and appearance.
Whether you are wanting to do a complete kitchen remodel, or just refresh your space with some new cabinets or countertops, we can help you create the kitchen of your dreams. There are so many things to consider when planning a kitchen remodel – from layout and design to materials and finishes – but with our experienced team by your side, the process will be seamless and stress-free. We will work with you to create a custom kitchen design that fits both your lifestyle and budget and our skilled craftsmen will bring it to life using only the highest quality materials. The end result will be a beautiful new kitchen that you will enjoy for years to come.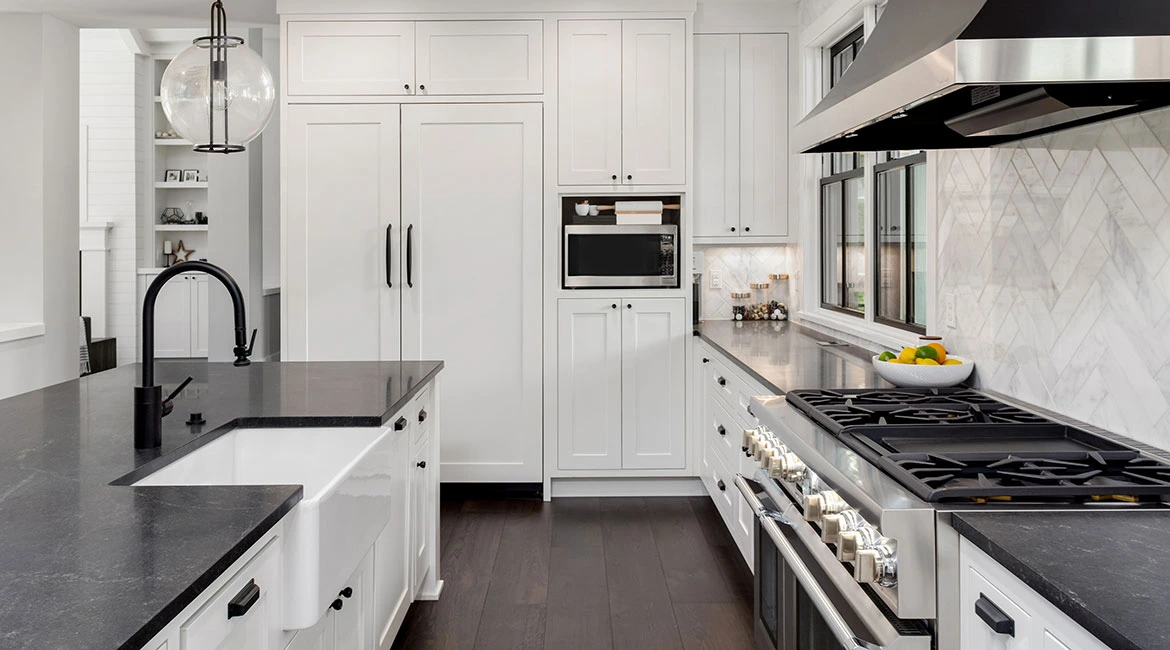 Alon Design & Remodeling has the best professionals to work with!
We have a team of experts who will help you with every step of the process, from design to installation. We use the latest technology and tools to create a kitchen that is both beautiful and functional. We also offer a wide range of services, so you can choose the ones that best suit your needs.
Some of the services we offer include:
Cabinet refacing
Countertop installation
Flooring installation
Lighting installation
Plumbing and electrical work
And much more!
We know that remodeling your kitchen can be a big undertaking. That's why we are here to help you every step of the way. We'll also help determine which items are within your budget and which ones aren't so that there aren't any surprises later down the road when it comes time for installation costs (which may include permits). Our team has been transforming kitchens in San Jose for years now and our clients are always happy with the results. Get in touch with us today to learn more about our kitchen remodeling services!
Get a Free Quote
Let's get some information first then we'll set up a time to discuss your project in further detail.